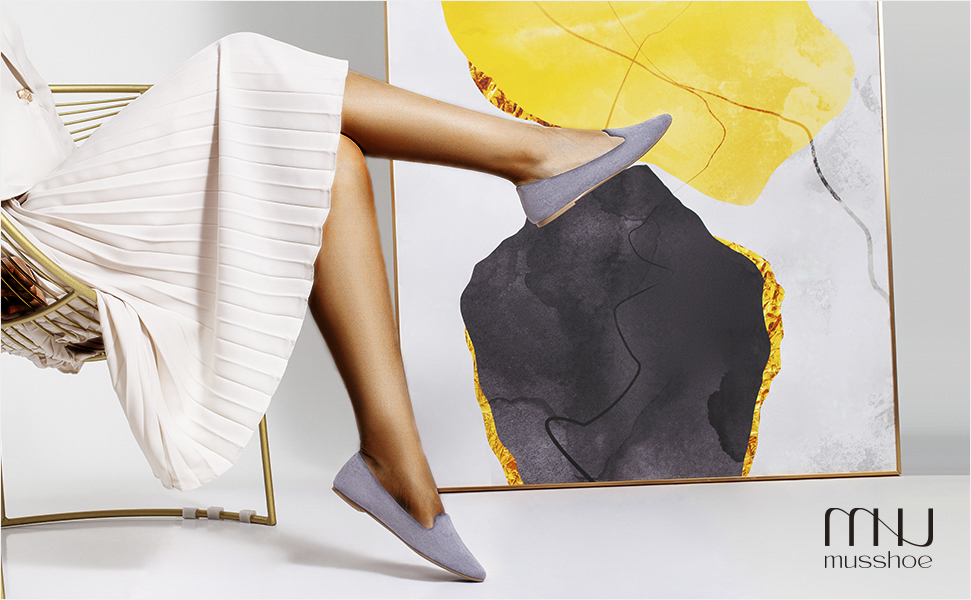 Ready for Your MUSSHOE Moment!
MUSSHOE is derived from my shoes. We want the shoes you buy at MUSSHOE to provide maximum comfort.
MUSSHOE was established with colorful diverse styles as the spirit of the brand. Fully demonstrate the flexible transformation of different roles played in the life of modern women.
The product emphasized the detailed designs of the style, the overall color matching, and the combination of the series. Meet the needs of modern women on various occasions through different matching methods.
Our Commitments
Exceptional quality: Our product experts dedicate to MUSSHOE selections to ensure they meet or exceed the quality of leading brands. If it doesn't meet your need, 30-day free return & refund.
Incomparable prices: Industry-leading supply chain system and professional processing technology to ensure lower prices. Our goal is to take the convenience and selection of online shopping and pair it with the value of excellent pricing and customer service to create a buying experience.
MUSSHOE Team
We have a dedicated R&D team of fashionistas behind the scenes committed to getting the latest trends to our customers while ensuring quality and affordable pricing.
MUSSHOE's professional QC team and customer service center are devoted to controlling quality and providing the best shopping experience while keeping our brand fun and fresh.
So if you want to stay at the forefront of fashion, welcome to MUSSHOE!
Company: Hangzhou Changhang Import and Export Co., Ltd.
Address: Wanhe International Center, Ningwei Street, Xiaoshan District, Hangzhou City, Zhejiang Province